One-on-One Personal Training in Kernersville & Greensboro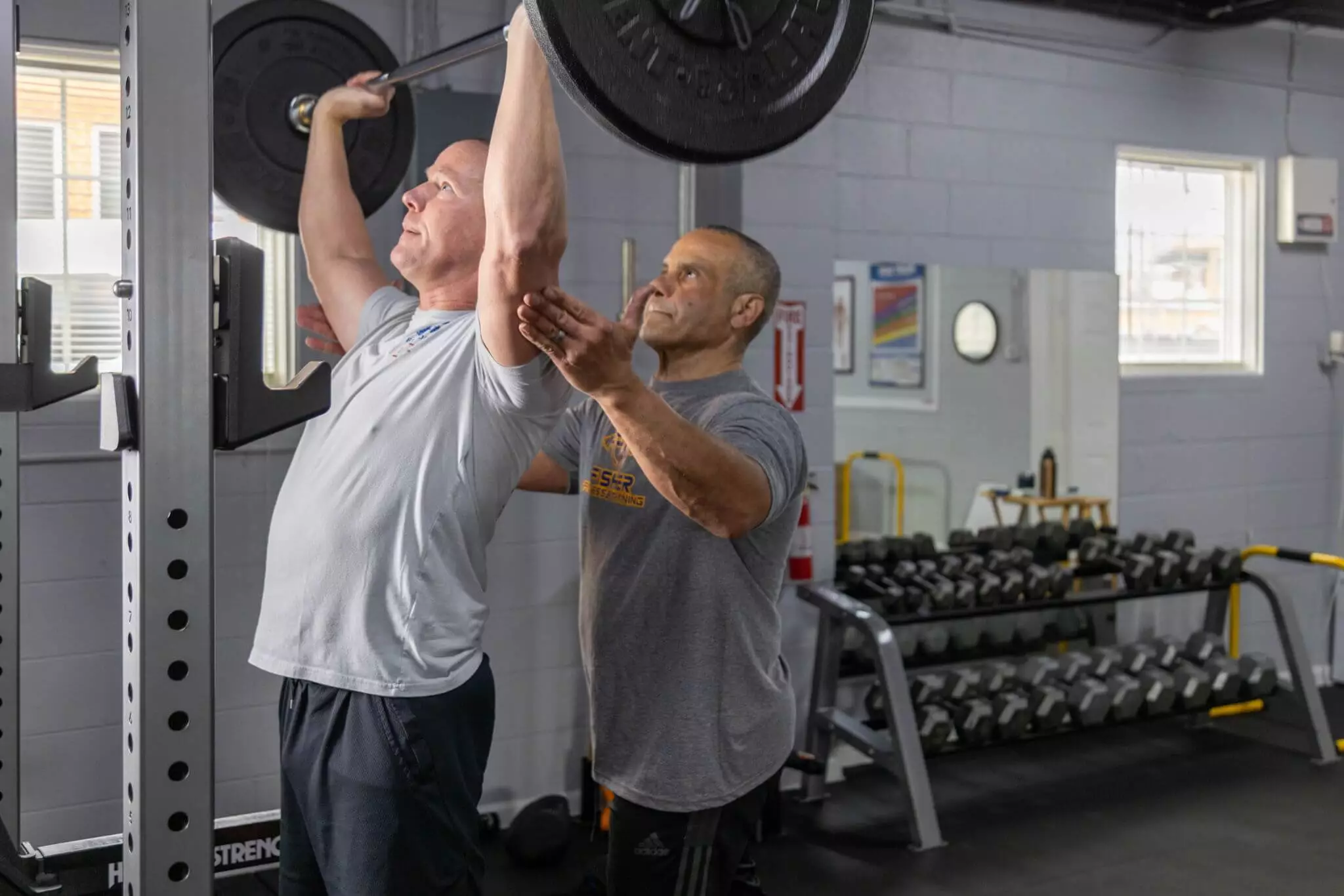 Have you ever wished you could hire a personal trainer but thought it was not possible? Or only for people with lots of money? Here's the good news… Personal Training is completely within your reach.
Many years ago, personal trainers were reserved for the wealthy, film and television celebrities, professional musicians, and other select groups. Today, Personal Training is available most everywhere—and at a more affordable rate.
At Fisher Fitness Training, you can experience the highest level of Personal Training available at a convenient, nearby gym in the Kernersville area.
Fisher Fitness Training has clients in the following areas:
Clemmons
Greensboro
High Point
Kernersville
Oak Ridge
Sandy Ridge
Stokesdale
Summerfield
Walkertown
Winston-Salem
And out of state!
Why Personal Training?
Maybe you've tried working out on your own. You work out for a few weeks, then lose motivation. Or you don't see results quick enough and you give up. Have you considered that maybe you're using the proper form while exercising? Or perhaps a little outside motivation will help keep you on track.
With a personal trainer at your side, you can learn proper body positioning, incorporate variety, avoid hurting yourself, and receive proper nutritional information. Suddenly, everything starts to click! And you start seeing improvement and results!
Clients have worked with Fisher Fitness Training to achieve a higher level of fitness for many activities.
Team sports
Weight lifting
Body building
Skiing
Surfing and water sports
Yoga
Ballroom dancing
And more!
It's almost a miracle when you start doing things the right way! Fisher Fitness Training has your fitness answers and has been transforming bodies of both men and women for years. In fact, a few of our clients are or have become personal trainers themselves.
Your Personal Training Program includes the following services:
Customized exercise program
Nutrition counseling
Meal planning
Video consulting as needed
Having your very own fitness coach is an incredibly rewarding experience. Damian Fisher will motivate you in an encouraging and uplifting way toward improving your overall fitness, well-being, and health. Your personal trainer is both your mentor and your supporter—and the person to give you an extra push when you need it most.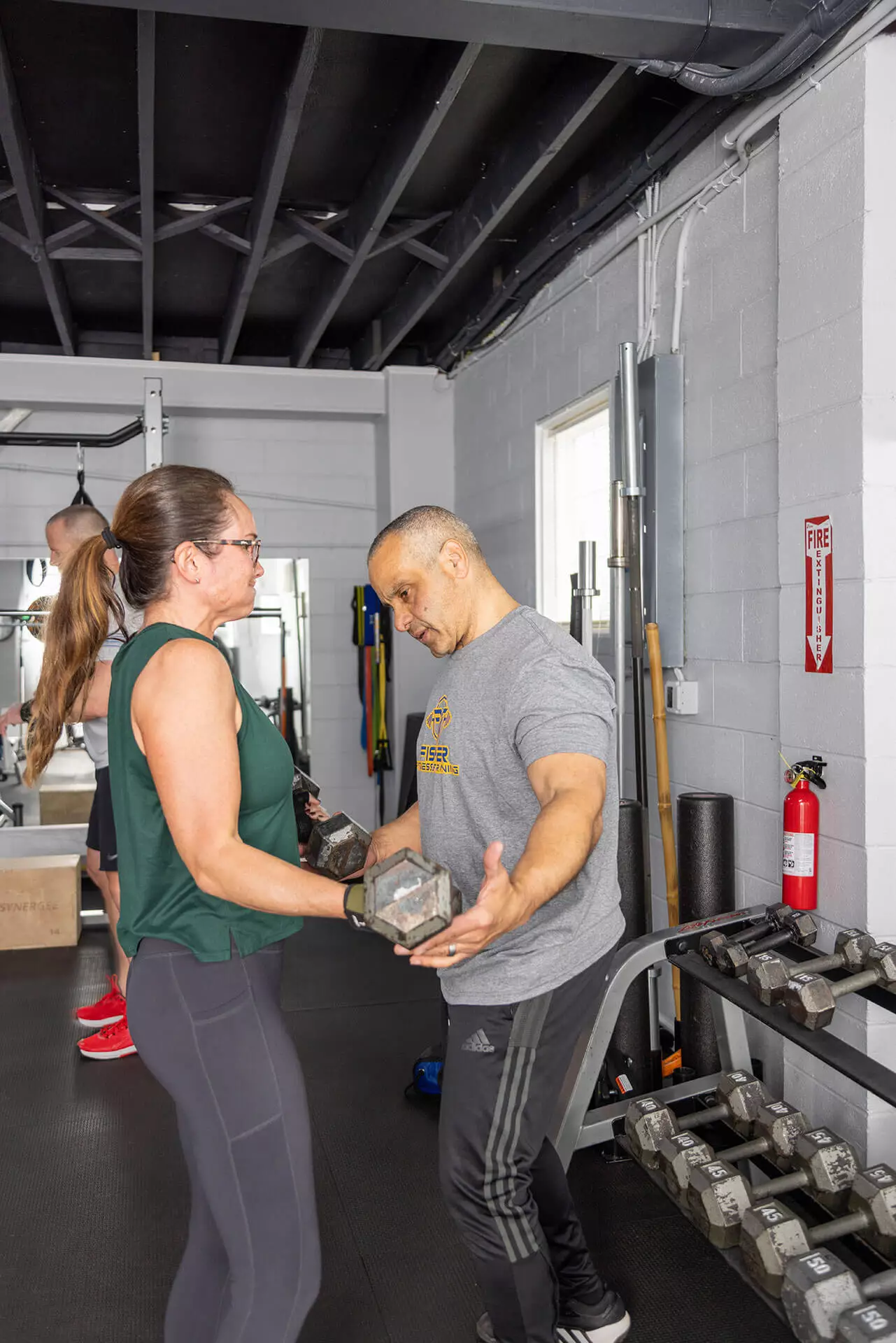 Damian uses the S.M.A.R.T. principle with his clients to define their personal fitness goals.
Specific – Together, we'll set out exactly what you want to achieve with clear, definable steps and goals.
Measurable – We'll benchmark your progress to help with motivation and allow you to recognize the progress you make.
Attainable – We'll make your goals challenging enough to provide a stern test and won't overwork you or cause undue stress to your body.
Realistic – Regardless of your fitness level, we'll keep your personal fitness goals realistic and within reach.
Timed – We'll set a reasonable timeline to help you reach your goals. And we'll stick to it. With a specific, timed goal to work toward, you'll stay focused on the finish line. You've got this!
Advantages of Personal Training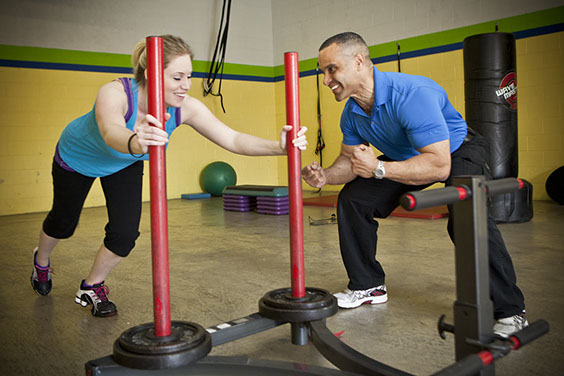 Your personal trainer has a detailed and continuing knowledge of the human body and its muscle groups. In addition, your personal trainer will know and understand how to properly work specific muscle groups for strength, balance, and other fitness goals.
And if you're having trouble with your own motivation, Personal Training may be the best option for you. A good personal trainer knows how to help you dig deep past your own roadblocks in order to motivate you toward your next level of success. Just one more rep, just one more pull-up, just one more deadlift is all you need to get to the next level. And Damian Fisher will help get you there!
With Fisher Fitness Training, you'll discover more advantages of Personal Training.
Safe, effective, fun, interesting, varied, and progressive fitness programs
Knowledge of human anatomy and muscle groups
Understanding of functional exercise
Fitness screening and client assessment
Quality exercises designed for each client
Enthusiastic support for your continued progress
Success in reaching your personal, attainable health and fitness goals
Getting Started with Personal Training
At Fisher Fitness Training, your Personal Training and success is essential. We strive to work with each client to help them achieve their individual fitness goals. Whether it's losing weight, lifting 100 pounds or being more confident in your own body and fitness level, we can help get you there!
Here's what you can expect when you meet with Damian Fisher.
First, we begin with an initial consultation to discuss your exercise, diet, and health history.
Next, we discuss your personal fitness goals and specifically define them.
Then your personal trainer will create an exercise program just for you to achieve your desired goals.
And we'll assess your fitness level and body measurements every four weeks to track your real progress and success.
How Often Should I Work Out?
You don't have to work out every day to achieve your desired fitness goals. But certainly, the more frequently you work out, the quicker you will see the amazing results and reach your goals.
You decide what fits best for you. Choose from a workout schedule that fits your lifestyle and routine. Convenient 30-, 45-, and 60-minute personal training sessions are available one or more days per week. We recommend an average of two to three, one-hour sessions per week for the best fitness and optimal results. And on the days that you don't meet with your trainer, simply follow your customized workout plan for that day.
Plus, you decide how long you work with Fisher Fitness Training. Some clients work with us short-term (a few months to a year), while others want ongoing training two to three times each week for several years. The choice is yours!
Creating Your Personalized Workout Program
At Fisher Fitness Training, we utilize different training techniques and methods to achieve your desired results. And we tailor your workout program to your specific fitness goals, fitness level, and personality.
We teach you how to eat and train so that you're engaged in your own progress. So, you should follow all guidelines and instructions from your personal trainer. Since most people don't work with us 5—7 days a week, you are expected to be responsible for doing some of the workouts on your own. That's part of your commitment to yourself.
Personal Training Where You Need It
Not able to make it to our Private Training gym? No problem! We can bring the workout to you.
Fisher Fitness Training also provides on-site Personal Training where you need it.
At home
In office
Outdoors
Group events
Public events
And more!
Are you ready for Personal Training with Fisher Fitness Training?
Call us today to set up your first FREE consultation!
You'll be on the road to a better feeling, better looking you in no time!
336-314-9038