Have you thought about working out but don't know where to start?
Are you not getting the results you want from your workouts?
Think a personal trainer is too expensive?
How a Professional Fitness Trainer Can Help You
The good news is that a personal trainer can help with many, if not all, workout issues–whether you want to perfect your exercise regimen or finally get in shape without wasting any time doing things that won't work. A personal trainer is a member of your personal fitness team and someone who will help keep you accountable and motivated to push through to achieve better results. So, lets take a look at the Top 10 Reasons to Hire a Professional Trainer.
1. Improve Your Overall Fitness and Quality of Life
Research from the American Heart Association shows that physical activity improves individual quality of life. Professional trainers can help you improve your cardiovascular health, overall strength, flexibility, endurance, balance, and coordination.
2. Obtain and Maintain a Healthy Weight
Yes, you can get to the weight you want! You can achieve your weight reduction, weight management, body fat reduction, shaping, and toning goals with the guidance of a qualified professional trainer. Your certified trainer will work with you to set personal goals which are Specific, Measurable, Attainable, Realistic, and Time-Driven (S.M.A.R.T.).
3. Commit to Your Goals
Qualified personal trainers understand that each client is unique and will find the best way to motivate YOU – and then hold you accountable for your goals. Your personal trainer is your partner, and he or she knows how to motivate, inspire, and challenge you with a high priority on helping you develop a healthy, active lifestyle.
4. Address Individual Health Concerns
Your personal trainer can work with your physician, physical therapist, or other health care provider to ensure a safe, efficient program, specifically designed with your health care concerns and needs in mind. This will enable you to reach your goals in a healthy fashion, or perhaps speed your recovery from previous injuries or health issues.
5. Practice Correct Techniques
When you learn the correct way to perform your exercises with proper form and technique and through appropriate exercises for your specific training program, you will achieve better results. You will be working the right muscles with the right intensity and reach your goals in a safe, timely manner.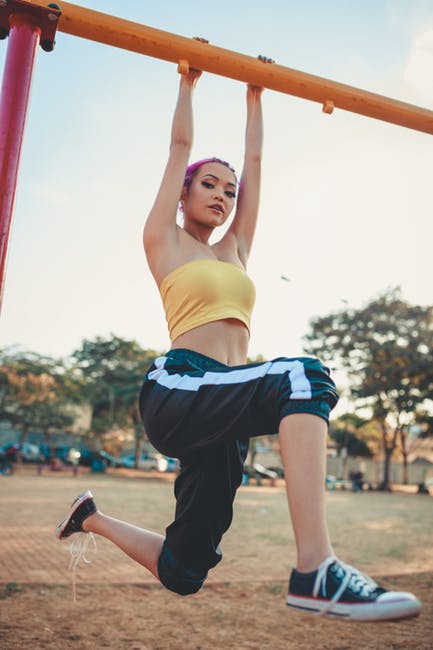 6. Maximize Your Results on Your Schedule
Through the help of a personal trainer, you'll get maximum results in minimum time with a program designed specifically for your needs and schedule. You can effectively train in only 30- and 45-minute sessions, either one-on-one or in small groups. Plus, instead of working in a public gym, you'll be exercising In a private studio, where there is typically no waiting for equipment.
7. Learn New Skills for a Healthier Life
A customized workout program can help you develop and learn new skills and knowledge that you need in order to reach your goals and improve your overall conditioning.
8. Enhance Your Mind, Body and Spirit
There is a direct correlation between exercise, lower stress, and overall happiness. A recent study in the Journal of Sport & Exercise Psychology reports the "happiness" benefit of exercise. People who exercise look and feel better, walk and sit with better posture, and exude more confidence. A personal trainer can help you obtain the results you desire and improve your overall quality of life.
9. Form a Partnership
Making a commitment to meet with your trainer regularly provides individual attention, support, motivation, and accountability in your health journey. Your personal trainer is your partner in better health and a better life.
10. Take Charge of Your Program, Take Charge of Your Life!
In addition to providing the proper exercises, qualified personal trainers inspire, challenge, motivate, and educate their clients. Your dedicated personal trainer will design the right program for you by incorporating your goals with his/her expertise. By carefully choosing your personal trainer, you can select the type of guidance which best fits your personality as well as your schedule. You can obtain your goals and ultimately take responsibility for your own health. Today is the day to get started!
"Dare To Believe"
~ Damian Fisher